So much has changed over the past ten years. From selfies to memes, it is hard to keep track of everything that has happened. We have made a list of some of the major moments from 2010 to 2019 to help you remember everything that has happened. Keep reading to see 40 things you may have forgotten from the past ten years, and get excited for the roaring '20s, 2.0.
1. Royal Weddings
In this past decade, there was not one, but two royal weddings. Millions of people gathered around their TVs to watch these two iconic couples exchange vows. 
The televised weddings gave us some memorable fashion moments, like the Queen's full lime green ensemble at Meghan and Harry's wedding. 
2. The Rise of The Selfie
Selfies became very popular over the past decade. From celebrities like Kim Kardashian to Ellen Degeneres, they have all influenced the way we take our own photos. 
Although selfies seem harmless, there have been more than 260 selfie-related deaths over the past decade, so remember to be careful when you are trying to find the right angle. 
3. Pokemon Go Takes Over People's Lives
Pokemon Go was introduced in 2016 as an augmented reality mobile game. People wandered all over their cities and towns with their eyes locked on their screens, hoping to catch a Pokemon. 
The game got people moving, and it was almost a form of exercise. It was the most popular in the summer of 2016 but continues to dominate the mobile gaming world. 
4. When Everyone Thought The World Was Ending in 2012
In 2012, many people were convinced the world was going to end on December 21 of that year. This was because the Mayan calendar ended on this date. 
Shockingly, we are all still alive, and the world is not ending just yet. 
5. Donald Trump
While he has been in the public eye since the '90s, Trump has made major waves over the past ten years. 
​From being elected as the 45th president of The United States to recently becoming the 3rd president in history to be impeached, he has been a busy man.
6. The Creation of Instagram
Now that we are all addicted, it is hard to imagine a world without Instagram. In 2012, Instagram was introduced to the world, and our world changed forever. 
Instagram has created a platform for people to share their life in pictures and videos, and it has influenced our culture significantly. As you read on, you will find another way Instagram changed this past decade. 
7. Legalization of Same-Sex Marriage
In 2015, the United States made same-sex marriage legal in all 50 states. It was a victorious day for the LGBTQ+ community after years of fighting for equal rights. 
Since 2010, twenty-three countries have legalized same-sex marriage.  
8. Flossing, The Harlem Shake, Twerking, And Many More
There was flossing; there was the Harlem shake; there was the mannequin challenge; there were too many to count. 
These dance challenges took over the internet and became viral sensations. We are still not sure if we are flossing correctly. 
9. #MeToo Movement
Following many public sexual abuse allegations made against Holly wood producer Harvey Weinstein, the #MeToo hashtag went viral across social media. 
Millions of women shared their personal experiences of sexual harassment and sexual assault in over 19 million tweets. The Me Too campaign created awareness and opened the discussion of a topic that has been kept quiet for too long. 
10. Dating Apps Became The New Way To Meet People
During this decade, dating apps have become one of the most popular ways to meet new people. From Tinder to OkCupid, you can find a dating app that suits your needs. 
Instead of talking to our crushes in person, we now try to find them on one of these apps and see if we are a match. 
11. We Are Now Glued To Our Smartphones
Over the last decade, smartphones have slowly taken over our lives. Today, people cannot go a few minutes without checking their phones. 
With so many new models of phones being released in the last ten years, we have become addicted to the latest technology and what the latest features will be on the new smartphone. 
12. Streaming Services
There's Netflix, HBO, Hulu, Prime Video, Disney+, and those are just a few of the many streaming services available today. 
Many cable providers have lost millions of clients due to the available streaming services. It has become difficult to remember what shows are available on what platform. 
13. Ride-Share Apps
From Uber to Lyft, ride-sharing services became a popular way of transportation over the past decade. With the rise of smartphones, the ability to order an Uber is at our fingertips. 
These ride-sharing apps have revolutionized transit and it is much quicker than traditional transit. You can now have a car arrive at your location within minutes. 
14. Gangnam Style Breaks Youtube Records
In 2012, Gangnam Style by South Korean singer Psy, broke the internet. It was viewed over 2 billion times on Youtube, and cause them to increase their maximum viewing limits. 
Today, it has over 3 billion views. The video is very interesting and if you are not one of the 3 billion views, you should definitely go check it out. 
15. Tesla and Self-Driving Vehicles
Speaking of transportation, Tesla revolutionized the auto industry. They released the first self-driving vehicle and made it possible for people to "safely" multitask while driving.  
While there have been some complications with the self-driving ability, it is a significant advance in technology. We can only imagine what the next decade will bring. 
16. Everyone Started Hating Millenials
Although millenials were born between 1981 and 1996, they have become the center of every cultural conversation in the past few years.
Millennials made the most significant cultural impact of the decade from hipsters and smartphones to social media and gaming. 
17. When People Started Hashtagging Everything
#ItsAlmost2020. Hashtags took over the internet to keep track of trending conversations on social media. Today, you cannot go on social media without seeing at least one hashtag. 
The hashtag symbol used to only be for the telephone or keypads, but it has taken on a whole life of its own. 
18. Fortnite, Overwatch, and Other Video Game Crazes
Fortnite and Overwatch are the games that dominated this decade. Fortnite has lead to dance crazes, memes, and the rise of esports. 
Millions of people tuned in online to watch the Fortnite World Cup. These games consumed the internet and gaming world. 
19. We Said Goodbye To Harry Potter
It was a very sad day in 2011 when the last Harry Potter premiered. The franchise captivated audiences for 14 years.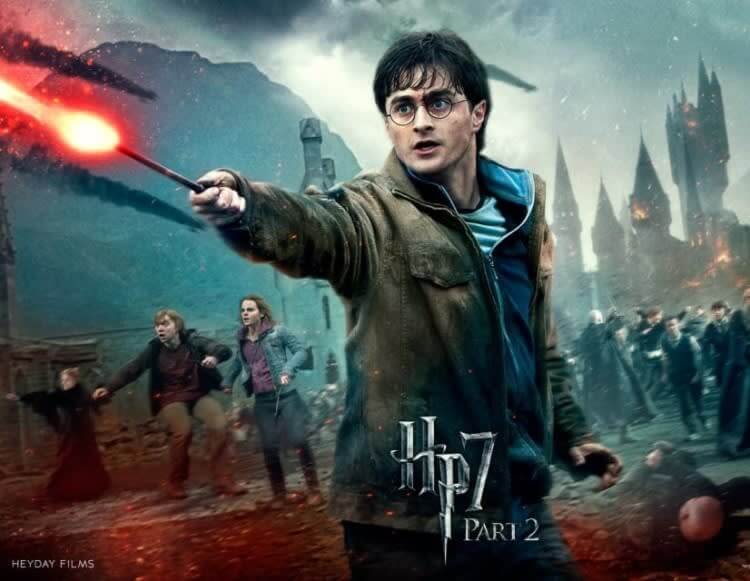 It is one of the most popular franchises in the world, and although there have not been any new movies or books in the Harry Potter series, fans continue to revisit the beloved magical world. 
20. Siri, Amazon Alexa, Google Assistant and other Voice Assistants
"Hey, Siri," "Alexa," "Ok, Google." These are phrases that you may hear people muttering to their smart devices so they can do even less work. 
From asking your device to order something from Amazon to asking it to translate a phrase into a different language, your device will do almost anything when you talk to it. 
21. Mass Shootings Rates Rise And People Call For Action
Since 2010, there have been over 2,300 mass shootings. In 2012, we said, "never again," after the Sandy Hook school shooting, yet these events continued to happen year after year. 
The US has the weakest gun laws and the most mass shootings out of any developed country in the world. There have been marches and rallies, and hopefully, this new decade will bring better changes. 
22. Climate Change Finally Being Recognized As A Problem
It only took until 2018, but people are finally taking action to stop climate change. For many years people denied global warming, but one 16-year-old, named Greta Thunberg, ignited a fire under lawmakers to take action. 
People are rallying for changes to be made, and more people are finding ways to go green every day, from reusable bottles and straws to cutting down on plastic waste. 
23. They Removed Wires From Our Headphones
Since 2010, companies have been creating wireless headphones making headphone jacks obsolete on phones. Specifically, Airpods by Apple was one of their most successful products. 
Like many things from this past decade, Airpods became a meme. Because they are expensive, people joked that if they had Airpods, they couldn't hear you over their wealth.
24. Vine Is Shutdown And Tik Tok Takes Over
This decade saw the demise of Vine and a new video app rise to the top, Tik Tok.  The social video app has been downloaded over 1.5 billion times globally. 
Celebrities and influencers are getting into creating Tik Toks with funny dances and videos. It might be the best waste of time of the decade. 
25. Internet Challenges
One of the most popular internet challenges was the ALS Ice Bucket Challenge.  The challenge was to dump ice water over your head to raise awareness for ALS, a motor neuron disease. In 2014 alone, the challenge raised $115 million. Everyone from celebrities to pro sports players got involved. 
There have been other internet challenges that haven't been as helpful, like the Tide pod challenge, where people would eat Tide pods for no apparent reason. We are glad that it ended. 
26. Influencers Flood Our Social Media Pages
Social media has become a profession for some people known as influencers. Social Media influencers can make hundreds of thousands of dollars from posting on social media and promoting different products. 
Not all the products are safe or healthy, but some people will do whatever they have to to make money. 
27. Superhero Movies Break Box Office Records
In this decade alone, twenty Marvel Cinematic Universe movies have been released. This has been the decade of superheroes going mainstream. 
Marvel has made $22.5 billion from the box offices alone. With many more movies planned in the MCU, we are excited for what the next decade will offer. 
28. We Took A Picture Of A Blackhole
In April 2019, the world finally got a glimpse of the most mysterious displays in the universe, the black hole. We finally got a picture of the black hole, and it was a significant moment in history.
Of course, the picture sparked different memes and internet reactions because what our world be without those. 
29. Disney Remade All The Classics
Disney worked hard this decade and remade some of the most popular Disney classics. From The Lion King to Aladdin, this was the decade of remakes.
Their remakes have grossed over $7 billion globally and proved that Disney will forever be on top. 
30. Robots Started Stealing Our Jobs
With the rise of automation, more machines are replacing human workers. Being a human in a factory is so last decade! 
If you compared a factory today verse twenty years ago, they would look vastly different. In another ten years, all humans could be replaced, who knows? 
31. Game of Thrones Took Up Hours Of Your Life
From 2011 to 2019, Game of Thrones was one of the top TV shows. The show captivated fans around the world and was the most illegally downloaded show of all time. 
From presidents to rappers, so many people adored this show until the final season when people were extremely disappointed by the finale. 
32. Meme Culture Becomes A Way Of Life
Memes have become a culture. They have made their way into our everyday lives. 
Some of the best memes from this decade include "Ain't nobody got time for that," the blinking white guy, and Pepe the frog. 
33. Gay Culture Has Become Mainstream
As RuPaul would say, "sashay away." Drag and Gay culture have become mainstream in this decade. With shows like RuPaul's Drag Race and Queer Eye, the LQBTQ+ community has gotten more exposure. 
Many popular phrases have stemmed from RPDR and the show's popularity continues to grow. 
34. Youtube Is Now A Career Path Option
Most older people would think you were crazy if you said that Youtube was your career, but today that is a possibility. 
Popular Youtube personalities such as James Charles, Jeffree Star, and Emma Chamberlain make millions from their Youtube channels and the opportunities that they have gotten from being a Youtube star. 
35. The Jersey Shore
"Cabs are here." The Jersey Shore dominated the decade. The cast of Italians from the tri-state area became household names overnight. 
For six seasons people were captivated by the cast, and they created a culture of guidos and guidettes. 
36. The Hunger Games
Another book series that was adapted from a book series was The Hunger Games. People were obsessed with the books and movies. 
Jennifer Lawrence got her big break as Katniss Everdeen in the series. The movies grossed $694.4 million worldwide 
37. Fidget Spinners Pissed Off Teachers Around The World
In 2017, the world was introduced to the fidget spinner, a little plastic toy that was created to help release nervous energy. 
People started spinning them on every surface imaginable, and they became a distraction in school. It was probably the most hated toy by teachers in 2017.
38. Planking Became A Dangerous Sport
For a period of time in 2011, everyone was participating in this bizarre craze known as planking. It involved lying face-down in strange locations and taking pictures to post to social media. 
Luckily, this fad only lasted for a few months before people realized how pointless it was. 
39. The Jonas Brothers Made A Comeback
This has been a whirlwind of a decade for the Jonas Brothers. First of all, they announced their split in 2013. Then, during the summer of 2019, they decided to make the world happy again and got back together. 
Well, we are glad they decided to get back together and create amazing music again. They can stop playing with our hearts now. 
40. Harambe Died and Became A Meme
Harambe was a gorilla that took over the internet in 2016 after he was shot and killed when a boy fell into his enclosure at the Cincinnati Zoo. 
He became one of the biggest memes of the year, and his death sparked public cries for justice. RIP Harambe.