2. Baskin Robbins Logo
Baskin Robbins logo is fun to look at, catchy in appearance with colors and fonts which make it look like a kid's Fine Art homework. You will be surprised to discover there is more to it than all that. If you look closely, you will discover something – the pink isn't just there to add more color to the logo, it emphasizes the figure 31.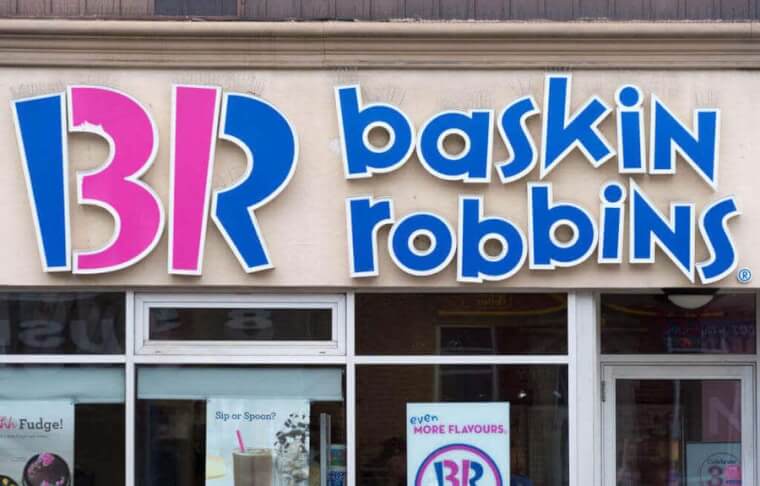 The number '31' represents the number of original flavors that the ice cream company started with in 1948. It was the first ice cream shop to introduce sampling before buying. To this day, Baskin Robbins still pays homage to the original 31.