7. A Lesson Was Learned That Day
After seeing this photo, we are 100% confident that the parents learned a valuable lesson that day: never leave your child alone for even a second.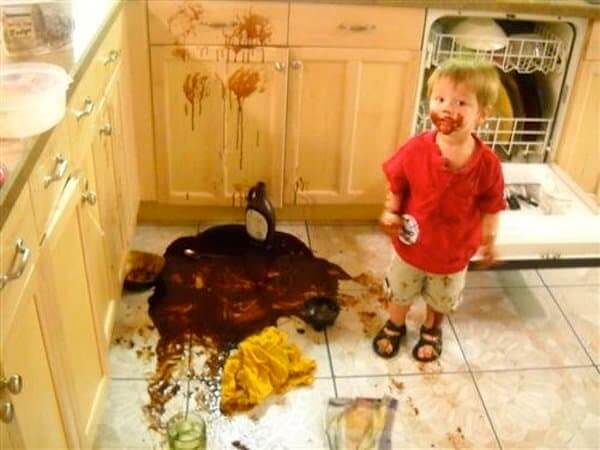 The only positive thing we can take out of this picture is that the kid managed to get some chocolate in his mouth. The rest is a big mess.
8. Lazy Crazy
You cannot really understand how a toddler thinks and this is a perfect example of that. Instead of holding the Doritos bag and watching TV, the kid decided to make eating more convenient.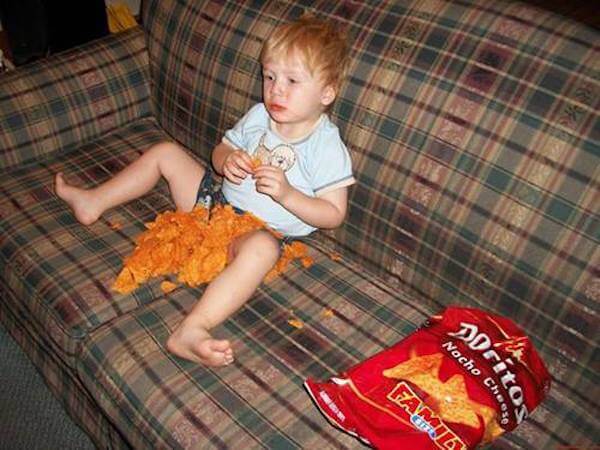 We are not saying the kid did the wrong thing because it looks like an easier option.
9. A Future Artist in the Making
Kids absolutely love markers. When it comes to playing with markers, kids certainly don't just stick to coloring books and notebooks.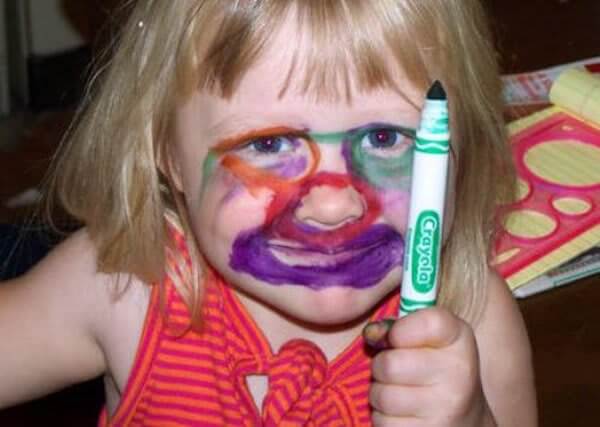 This little girl is perhaps inspired by her mother and wanted to show that she has good makeup skills as well.
10. Colorful Cereal Looks Just Like Legos
If you are planning on buying colorful cereal for your kids to make eating breakfasts more fun for them, we would recommend you to consider this decision.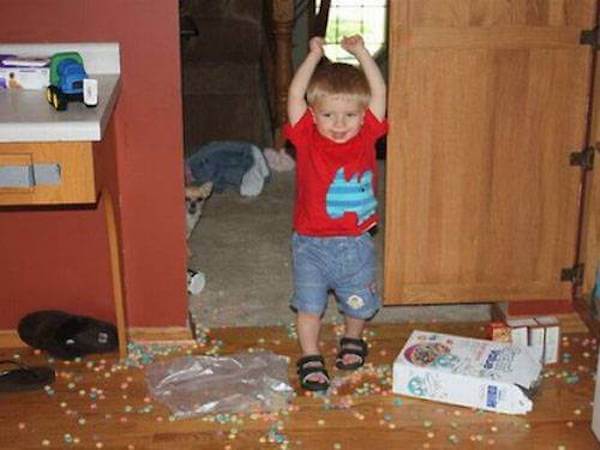 Well, colorful cereal may not entice your kids enough to eat them, but they will definitely tempt your little angels to play with them.
11. Let's Make Omelette
When you leave eggs on the countertop or in the refrigerator, you have to keep one eye on your kid and the other on the eggs.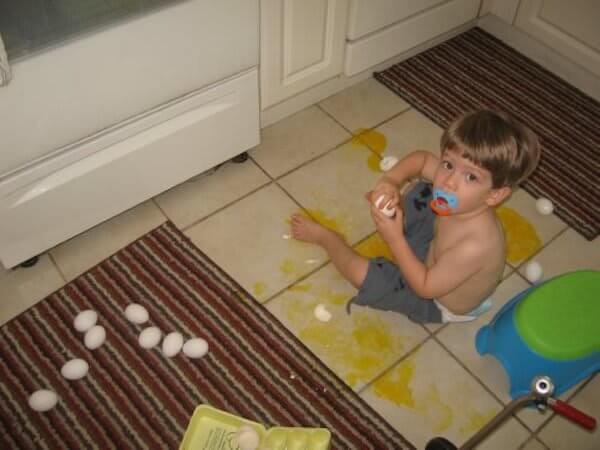 If you don't, you'll have to deal with the smell, cleaning up the mess and no eggs for breakfast.
12. Double Trouble
If you have one toddler, there will be a mess. If you have two toddlers, there will be a double mess. This goes on and on.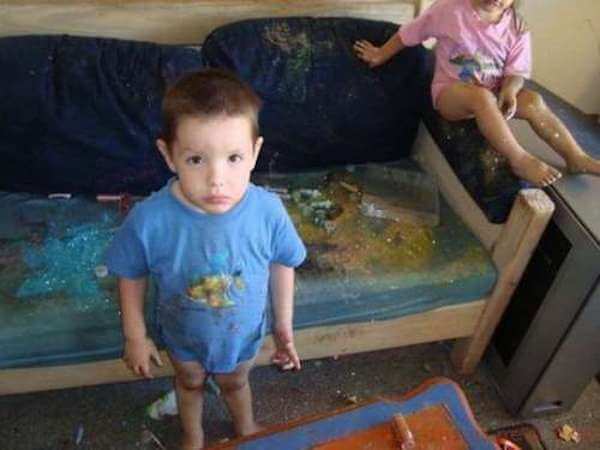 These little brother and sister know they are in trouble, but the brother has a look on his face that says "why did you leave us alone?"