1. Paint Project Goals
Playing with paint is really fun and the fun doubles if you have a partner to play with. The look on their faces shows that they don't regret it.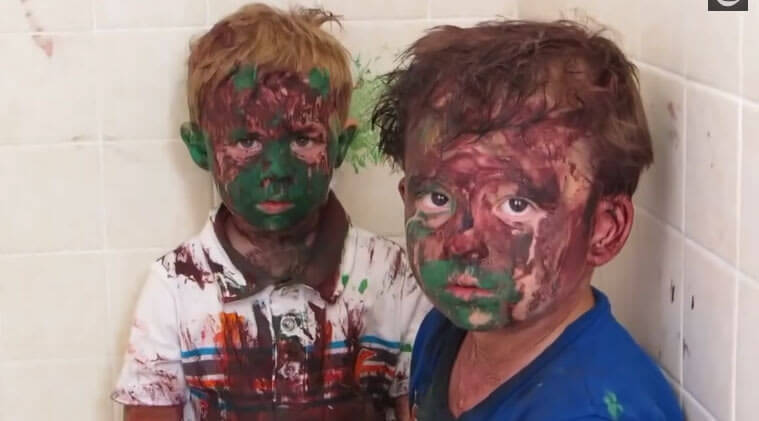 We can assume that these boys didn't have any papers, so they decided to paint their faces.