2. Vaadhoo, Maldives
It seems as if this picture was taken from the movie "Life of Pi," but believe it or not this is a real photo.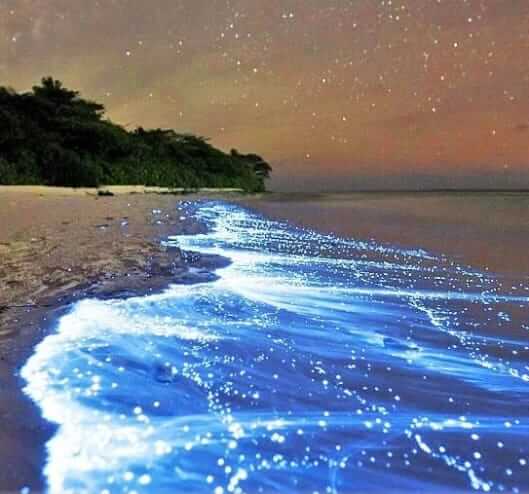 You have to visit the Maldives to look out for glowing blue waves on Vaadhoo Island – this must be your life's mission.