7. Paddleboarding A Great White Shark
This photo was taken off the coast of Southern California with the help of a drone. Forrest Galante and Mark Romanov were filming a documentary about the relationship between humans and sharks.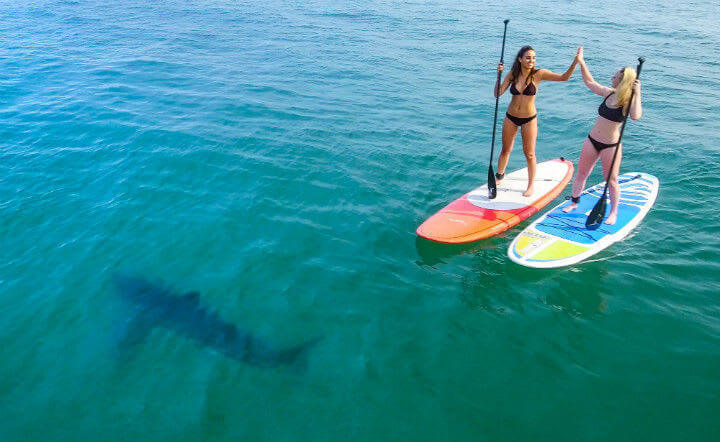 The women in this photo, Jessica and Kelly, were aware that a great white shark was swimming with them. The purpose of this photo was to show the world that sharks are not as dangerous as they are portrayed to be.
8. The Boneyard
There is no denying that the US spends a lot of money on buying military equipment. But have you ever wondered what happens to the equipment that served its purpose? For that, there is "The Boneyard" in Tucson, Arizona.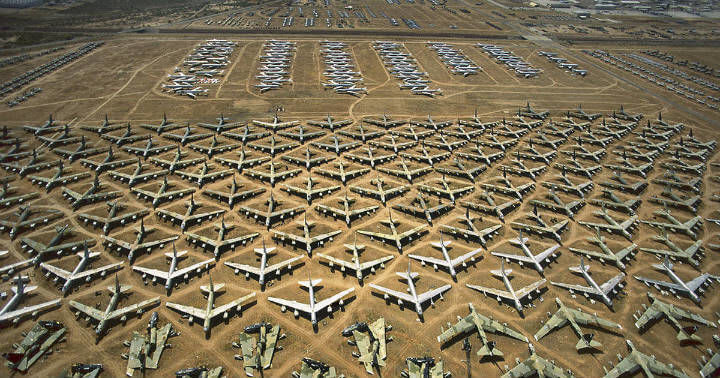 It is the resting spot of over 4000 different types of military airplanes. This is the world's largest storage center that has been around since the end of the Second World War.
9. Gulliver the Gentle Giant
A drone flying over Edinburgh, Scotland took this photo. This is a statue dubbed as Gulliver the Gentle Giant. Jimmy Boyle, a convicted murderer, made it when was imprisoned in Barlinnie Prison in Glasgow.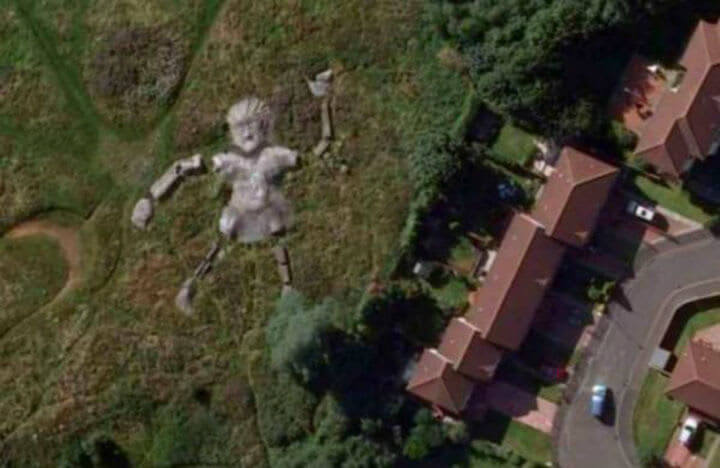 The statue that has become quite popular among the local population was placed and unveiled in 1976. As it became unstable over the years and the government wanted to establish a flood prevention system, the local government decided to remove it in 2011. Although it was demolished, it lives on the cyberspace to this day.
10. Christ The Redeemer Statue
This rare view of Rio de Janeiro's Christ the Redeemer statue was captured with the help of a drone.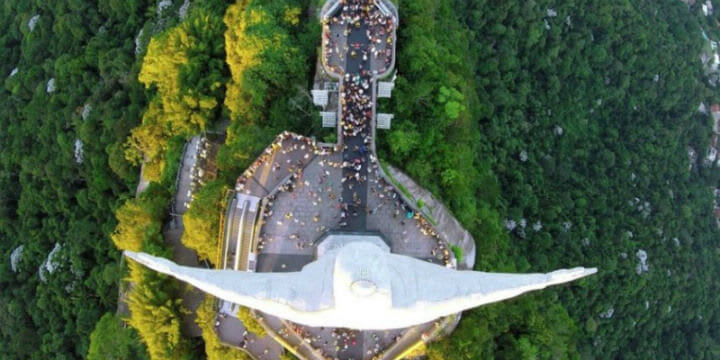 It is 124.7 feet tall and is on top of the 2,329-foot-high Corcovado Mountain and that's why full credit must be given to the drone flyer to take such a perfect shot.
11. The Vanuatu Volcano
This is a really insane drone shot that looks straight out of a Hollywood movie.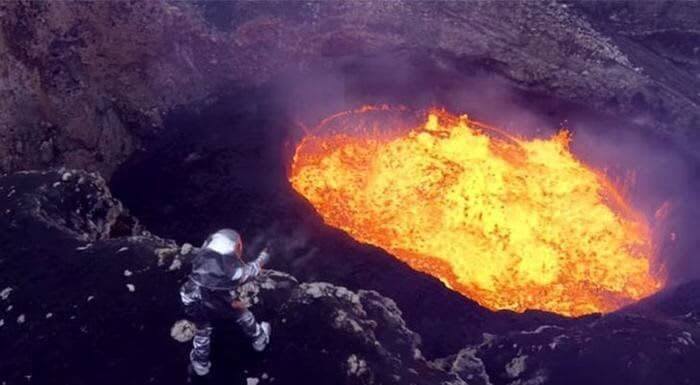 It was later disclosed that several drones were lost in an attempt to take this photo as many drones were not able to handle the high temperatures of this place.
12. The Six Flags Theme Park
This is the abandoned Six Flags theme park which is located in New Orleans East. In 2005, the park was closed during the preparation for the Hurricane Katrina. Unfortunately, it did not open after that.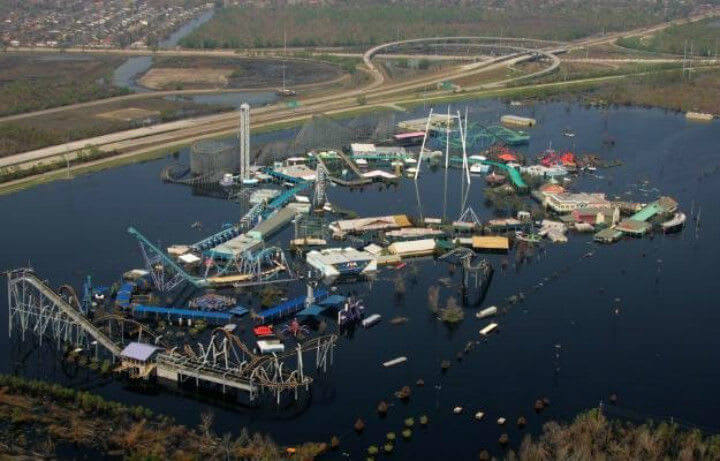 This photo was taken with a drone two weeks after Hurricane Katrina and you can see the park was mostly underwater at that time.