1. Morrison's Quarry
Don't ever miss a chance to take a picture from above if you ever fly your drone over Morrison's Quarry in Chelsea, Quebec.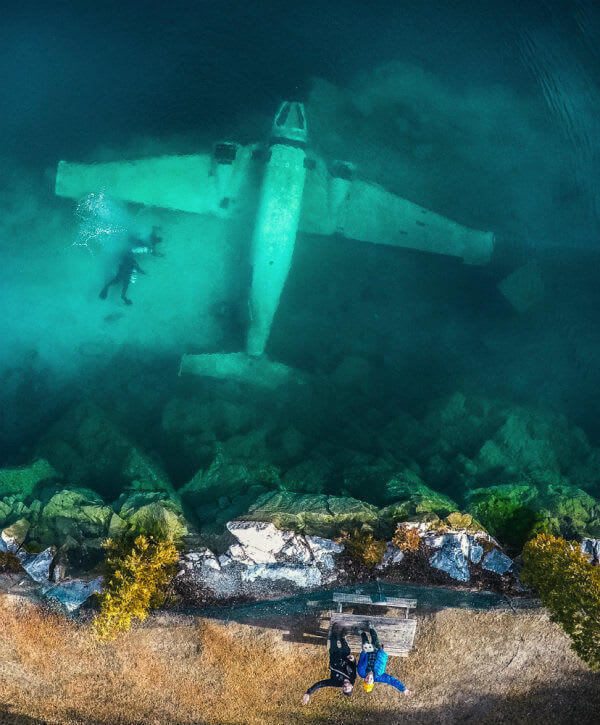 The water is so pristine there that you will love this place. Scuba divers have a lot of fun there as there are numerous tugboats and cars in the water as well.