7. Toy Story (Real Life Version)?
We can't actually tell what new mission their gang is going to, but we all know that we're going to root for them.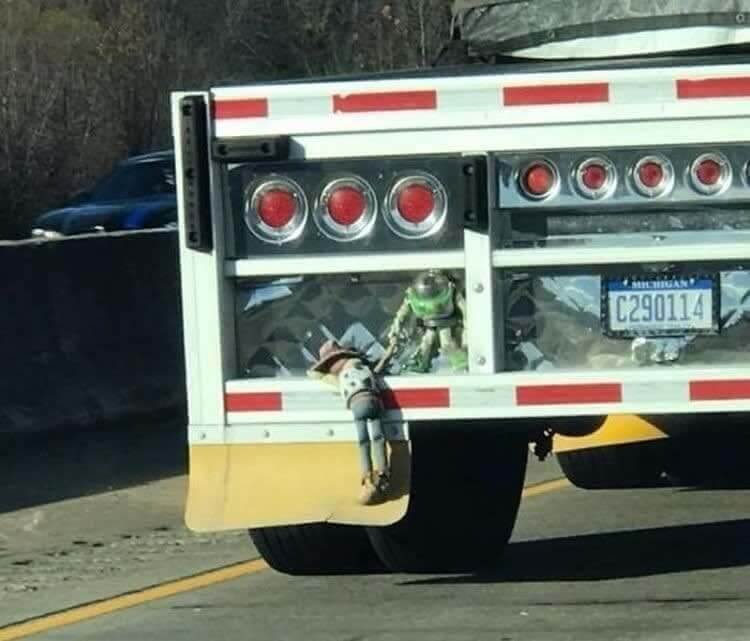 Maybe they are here for that giant minion, who knows. 
8. Dragging Something With You?
One cannot really comprehend how the driver got this far without realizing that he/she was dragging the gas pump with them.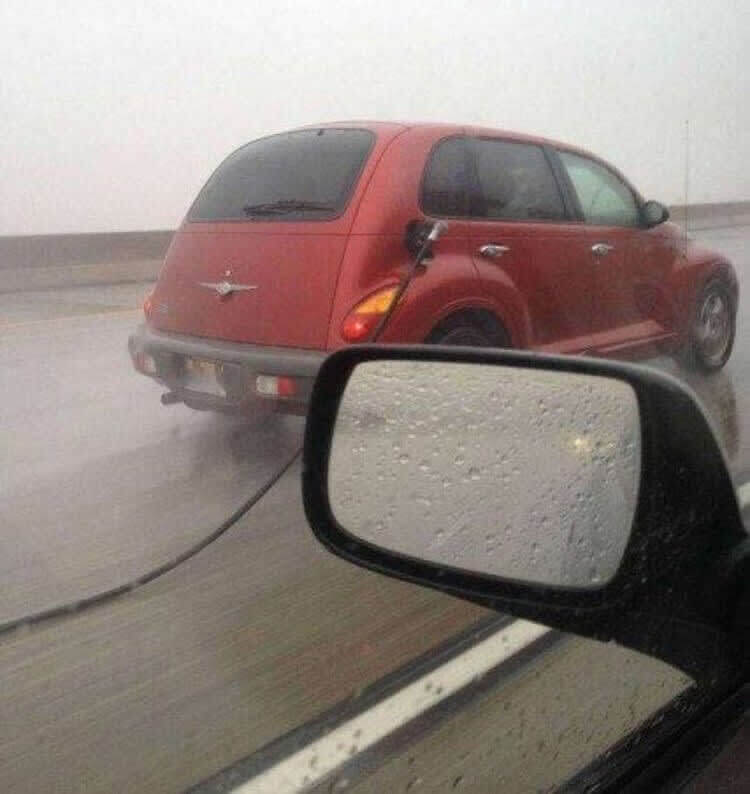 Hey, we're not here to judge as everyone can be in a hurry and it is totally understandable because it takes almost 4-hours to put the gas pump where it actually belongs.
9. Well, They Are Back!
"Hey, don't worry about Tiny here, he doesn't hurt anyone." This sight can make anyone lose their mind, but since there are no dinosaurs left on earth, you can just laugh it off.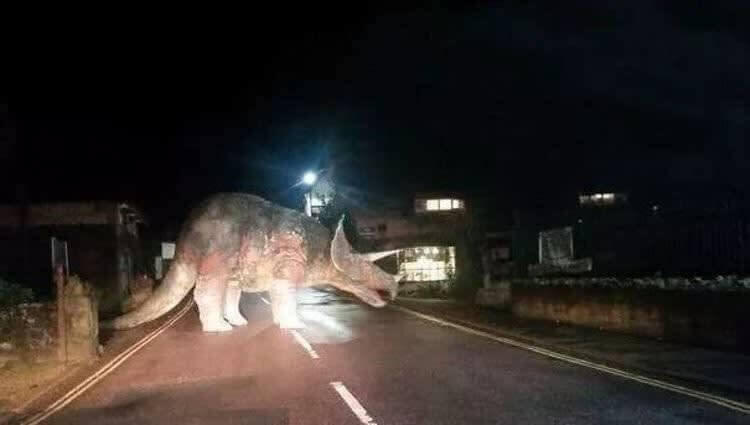 But still, it is best to not go too close to it.
10. Just Waiting for the Food
It looks like these fellas have ordered the food and are just looking for the waiter to bring it.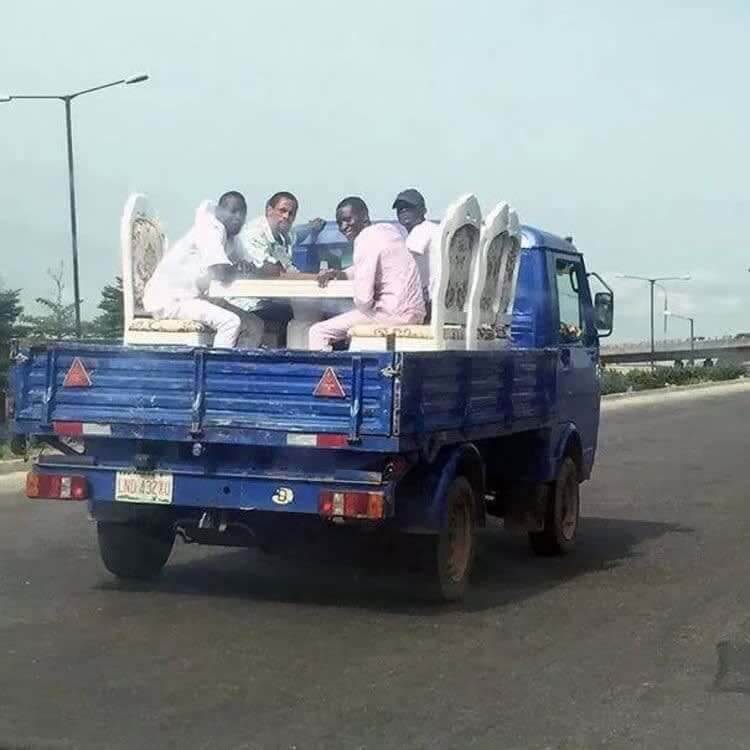 They don't seem to be in a hurry. 
11. Accident or a Marketing Strategy?
It just can't be an accident. It must be an effective marketing strategy that sent the message wide and clear.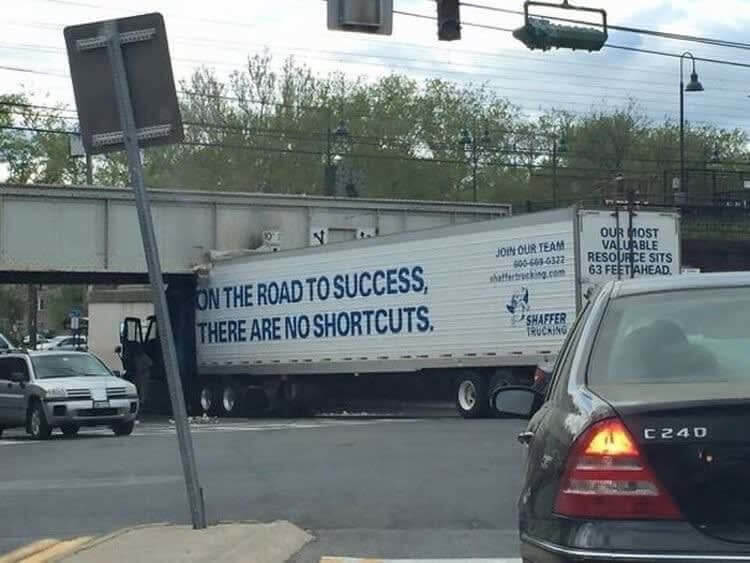 And did the marketing strategy worked? Well, you are reading it so it has definitely worked. 
12. Spending Quality Time Together
It can feel a little creepy to some people, but we believe that it is art that deserves some applause.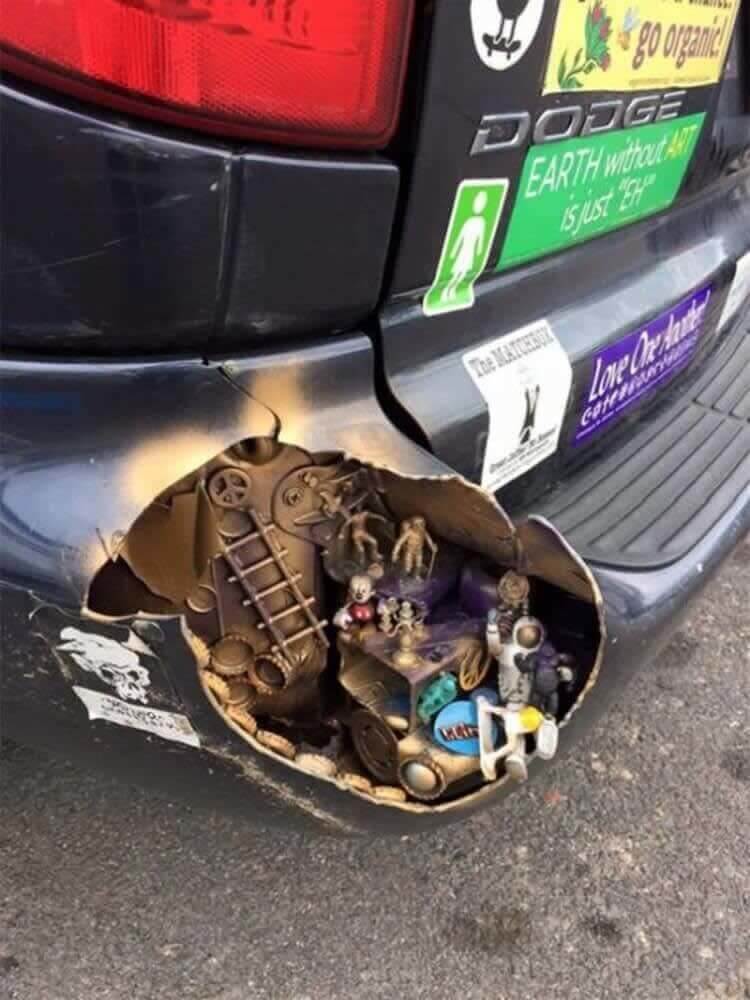 Although it is some creative thinking, one may feel that it looks like a drug-induced tea party.