7.
Goar strives to prove to the world that 'every woman is a Hollywood star.' In her attempt to do it, she travels to different places to give women makeovers. She went to Tashkent to give this client of hers a major transformation.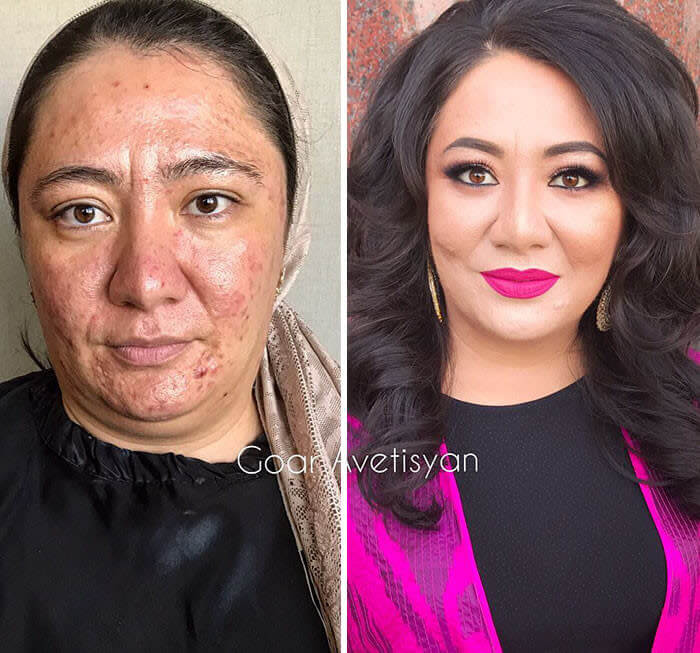 8.
Goar came across a woman she had never seen before and straightaway decided to give her a makeup transformation. She approached the woman to seek her approval. Once the woman agreed, this is the look Goar gave to her. We are just amazed at how this talented makeup artist transforms the appearance of people with such ease.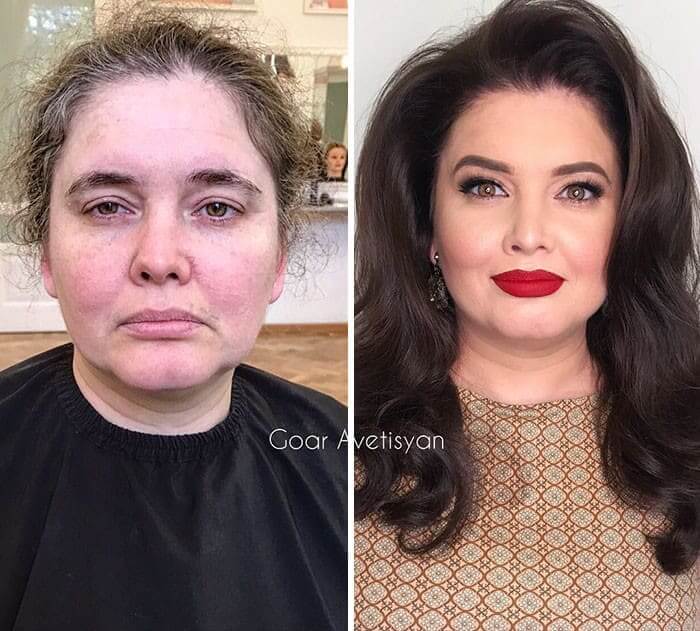 9.
Jekaterina is battling with cancer. As she has stage-4 cancer, she has no plans of giving up the fight. Goar decided to transform this beacon of hope with a makeover that can inspire not only Jekaterina but others as well.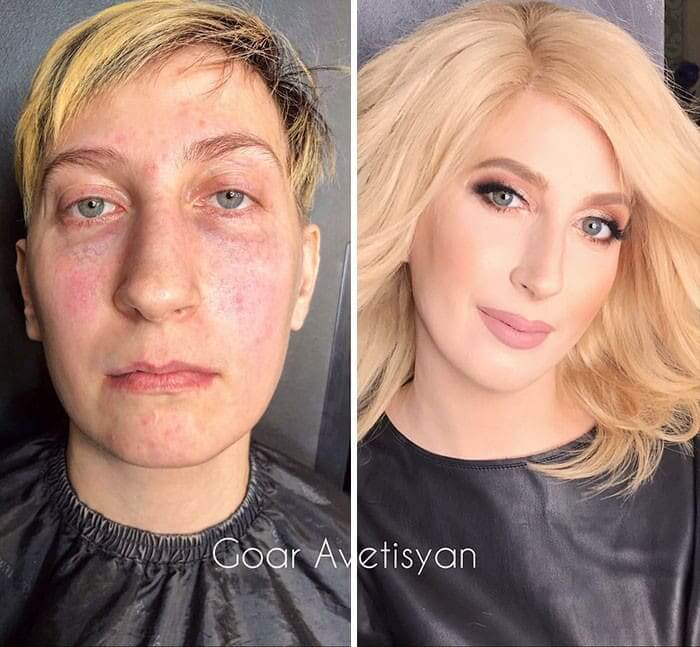 10.
Vlada had to undergo 15 eye operations, but this didn't stop her from looking gorgeous. All Vlada needed was to meet someone who knew how to give proper makeup transformation. This picture shows why Goar never disappoints her clients.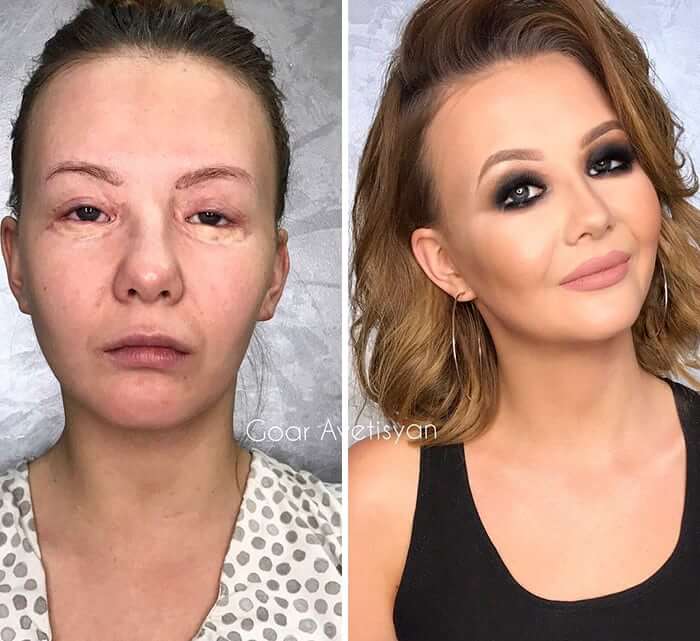 11.
When Goar uploaded a video of makeover transformation, she asked if any of her subscribers wanted a makeover as well. Svetlana responded as she wanted to transform her appearance after chemotherapy. Goar was quick to give Svetlana exactly what she wanted.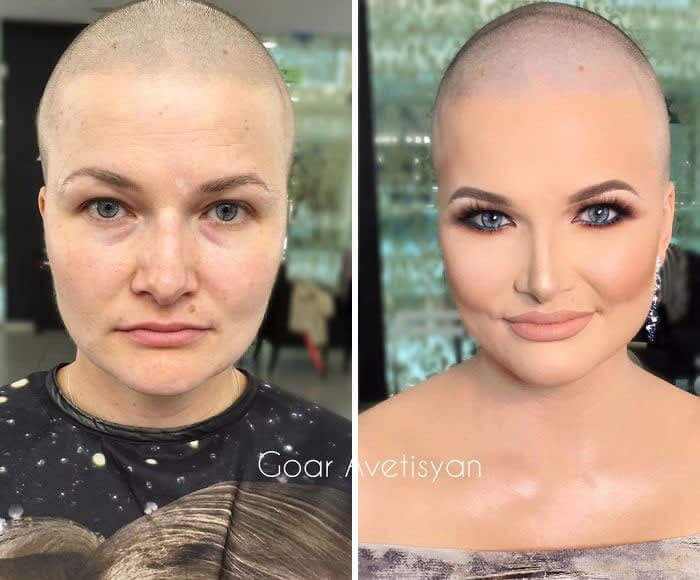 12.
A lot of women have to fight with acne problems for a major part of their lives. Harem is one of those women who have an acne prone skin. Goar made sure Harem has a flawless appearance with a makeup transformation. And one wonders that Harem looks like a model with an acne prone skin.