7. A Friend Like No Other
The parents of this kid were desperately looking for someone who could become his great friend. As we are Living in a world where finding something as pure as friendship is difficult, the parents knew exactly what to do. They went ahead and found a companion that would love him like no other and be beside him no matter what happens. This friend is a doggo that won't even complain and would always give him unconditional love.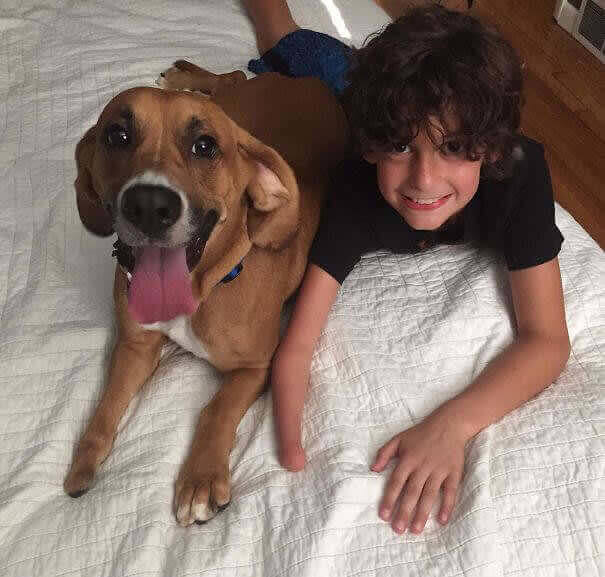 8. Matching Outfits
As Halloween only comes once in a year, everyone tries to make the best of it by choosing a great-looking outfit. Adults come up with unique ideas when it is about choosing the outfit for Halloween, but hats off to this young girl who wanted to dress just like her beloved doggo. It goes without saying that her decision was really unique and these two look absolutely adorable in this picture.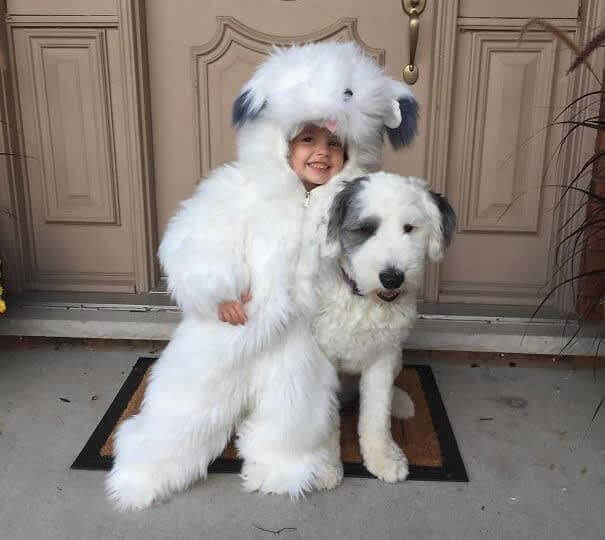 9. Inheriting a Best Friend From His Great-Grandfather
Jamie's great-grandfather departed just before he was born. He never got the chance to meet his loving great-grandfather. However, he got the second best thing as he inherited his great-grandfather's best pal Peach the Pomeranian. Now they love going to joy rides together and these two definitely look just inseparable.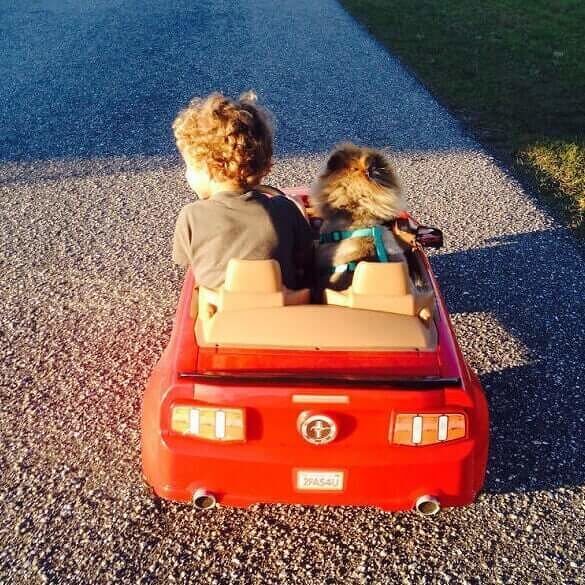 10. 'Hey, Call Off The Search For The Babysitter'
Little Laura parents were on a search for a babysitter for their beautiful daughter. As one day they went to the kitchen to make a snack for their daughter, they left Laura with the dog, Roscoe. When they came back in the room with chopped carrots, they were surprised to see that their dog had appointed itself the role of a babysitter and seemed to be doing a pretty good job as well. 
11. Don't Judge a Book By Its Cover
What is the first thought that comes to your mind when you hear about the dog breed pit bull? It is unfortunate that many of us have a wrong opinion of this breed. We believe it to be an aggressive and powerful dog breed and no family should have it in their home. However, the nature of pit bull depends a lot on its upbringing. And this picture is a perfect proof of that as well. At first, Emily was afraid of this pit bull. However, the warmth of the doggo was enough to win Emily's heart. Now, they are often found taking naps together.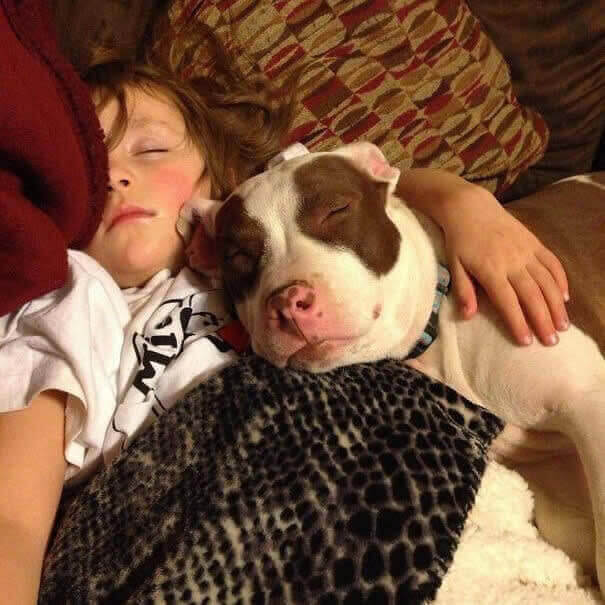 12. A Few Minutes of Friendship Means Several Years For Dogs
Johnny was super excited to go to the shelter to meet his new companion, Leela. Even the dog was excited to meet its new best buddy. As Johnny's family got Leela and headed to home, it was just 20 minutes into the drive and mom looked back to find both of them sleeping onto each other. It seemed like both had been good friends for years. This picture just melted our hearts. That why you should consider adopting rather than buying puppies… #adoptdontshop